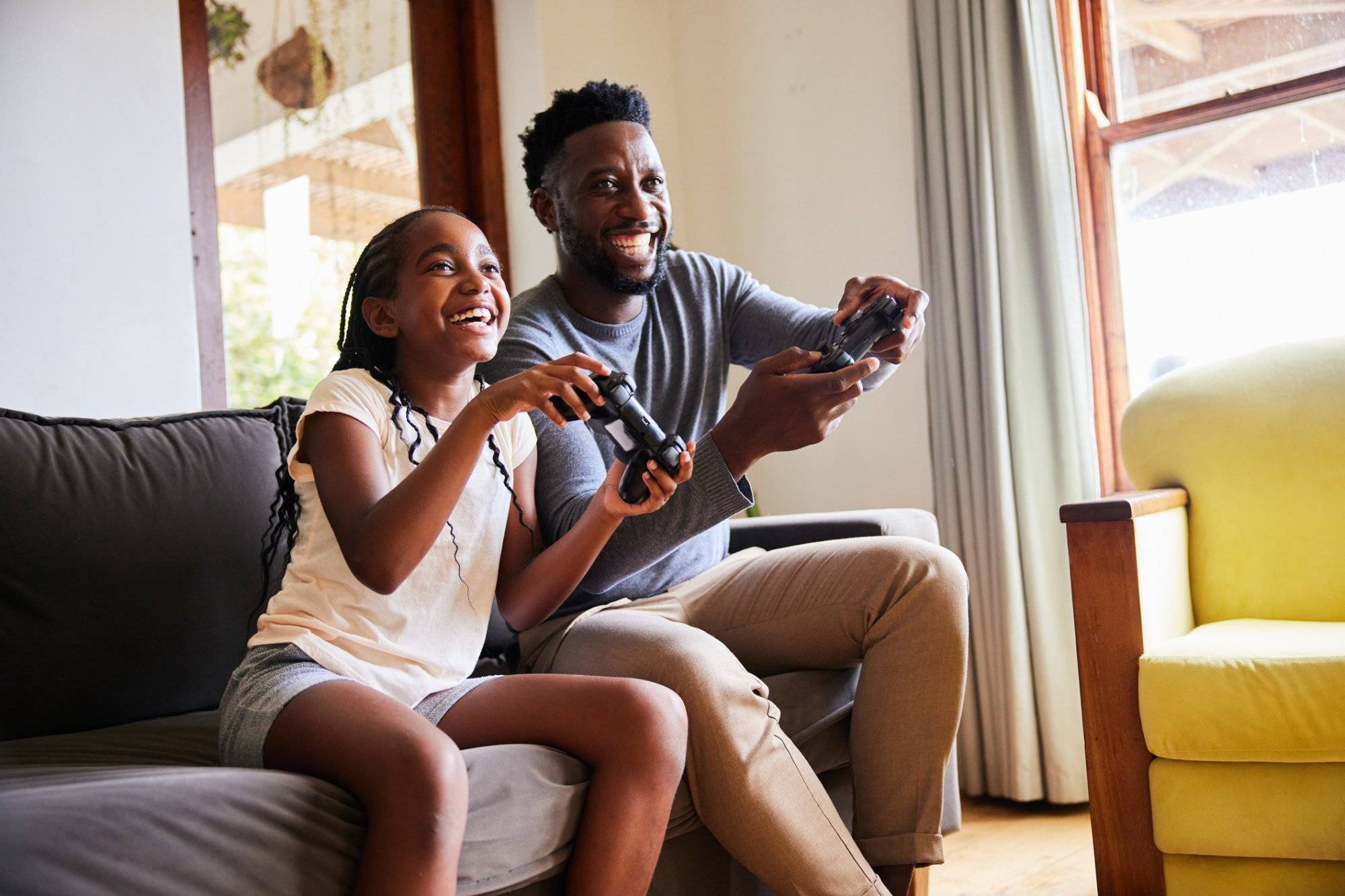 The Shops at Whitestone in Cedar Park is home to a hidden gem for all gaming enthusiasts: Gamestop. This renowned games store is a paradise for gamers. They offer an unparalleled selection of video games, consoles, and accessories. Whether you're a casual gamer or a hardcore enthusiast, Gamestop at The Shops at Whitestone is the place to be. Discover the excitement that awaits you and immerse yourself in the world of Cedar Park Games. Stop by today to discover the best Cedar Park games store at Shops at Whitestone:
A Haven for Gaming Enthusiasts Ready to Play Cedar Park Games
Gamestop at The Shops at Whitestone stands as a haven for gaming enthusiasts in Cedar Park. From the moment you step foot in the store, you're greeted with an exhilarating atmosphere. The store's knowledgeable and passionate staff are always ready to assist you, whether you're seeking advice on the latest releases or looking for rare collectibles. With its vast array of gaming products, Gamestop ensures that every customer finds something to satisfy their gaming cravings.
Unleash Your Gaming Potential
From action-packed adventures to immersive RPGs and thrilling multiplayer experiences, the store has it all. Whether you're a fan of popular franchises like "Call of Duty" and "Assassin's Creed" or prefer indie gems that push the boundaries of creativity, Gamestop in Cedar Park has something for everyone. Unleash your gaming potential. Explore the virtual worlds that await you.
Uncover Rare Collectibles
Beyond the extensive selection of games, Gamestop at The Shops at Whitestone is a treasure trove for collectors. If you're searching for limited edition merchandise, exclusive figurines, or nostalgic retro games, this store is your paradise. Immerse yourself in the world of gaming culture as you browse through the shelves. Discover hidden gems that will become prized possessions in your collection. With every visit, you'll have the chance to uncover rare collectibles that add a touch of uniqueness to your gaming experience.
What are the popular video game titles available at Gamestop in Cedar Park?
Gamestop in Cedar Park offers a wide range of popular video game titles across various platforms. From beloved franchises like "The Legend of Zelda" to highly anticipated releases such as "Cyberpunk 2077" and "Final Fantasy VII Remake," you'll find the latest and greatest games to fuel your gaming adventures. Additionally, Gamestop often features exclusive pre-order bonuses and limited edition versions of games, adding an extra element of excitement to your gaming experience.
Cedar Park Games at Gamestop in The Shops at Whitestone is more than just a store; it's an experience. Immerse yourself in the world of gaming. Explore a vast selection of titles, uncover rare collectibles, and become part of a passionate gaming community. With its unparalleled offerings and dedicated staff, Gamestop guarantees a memorable journey for every gaming enthusiast. So, what are you waiting for? Visit Gamestop at The Shops at Whitestone and embark on an unforgettable gaming adventure today. Looking to enjoy more at The Shops at Whitestone in Cedar Park? Check out our directory today!
Shops at Whitestone is offered by Weitzman. Weitzman is one of the leading Retail Real Estate companies in North Texas. Weitzman offers a full range of Retail Real Estate services including Project Representation, Tenant Representation and Investment Sales, and, is also a leading Asset Management and Development Services Retail Real Estate firm.
Photo Sourced from Getty Images: #1393809562