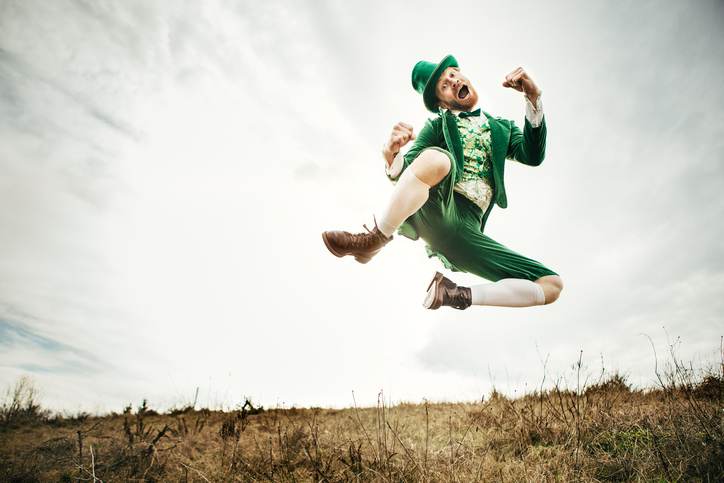 St. Patrick's Day in Cedar Park is here, and we have the scoop on what to do on this festive holiday. Some people may not be able to decide if they want to spend time eating or celebrating so here are some ideas for both. You don't get the opportunity to celebrate St. Patrick's Day often so enjoy every second of the holiday and come on down to Shops at Whitestone in Cedar Park to turn your holiday up a notch.
St. Patrick's Day with  VIP Nails & Spa
Don't forget to get your nails done before St. Patrick's Day to be ready for the holiday! This one is only for those who are committed to green, but you can get your nails colored green to celebrate. While you're feeling ready to take on St. Patrick's Day, get your nails painted with cute St. Patrick's Day art at VIP Nails & Spa. There is nothing better than having your whole body ready for celebrating, St. Patrick's Day.
Grab a Bite at Shops at Whitestone
While our restaurants in Shops at Whitestone may not technically serve traditional Irish food, you can always find a good meal in Cedar Park. Shops at Whitestone is where to eat in Cedar Park to get the most out of your favorite holiday. Eat the best Mexican food you've ever had at Camino Real or head on over to Modern Kitchen for some of the most exquisite Asian fusion in all of Cedar Park on St. Patrick's Day.
Find a St. Patrick's Day Event Near Austin
There are tons of events near Austin on St. Patrick's Day, just follow the crowd downtown and you'll find something worth celebrating. Austin is known for its friendly atmosphere so introduce yourself to some new people and you will know you have found the right place to be. Don't hesitate to make the journey out of Cedar Park this St. Patrick's Day after you've fueled up on some tasty food at Gangnam Zip in the Shops at Whitestone.
In Cedar Park, there's always something to do at Shops at Whitestone. For more info on how to Celebrate St. Patrick's Day in Cedar Park, or just how to spend a day shopping at Shops at Whitestone, visit our blog today!
The Shops at Whitestone is offered by Weitzman. Weitzman is one of the leading commercial real estate companies in North Texas. Weitzman offers a full range of Commercial Real Estate services including Project Representation, Tenant Representation and Investment Sales and, is also a leading Asset Management and Development Services Commercial Real Estate firm.
Photo Source: Getty Images #538148163